Note: you are receiving weekly MoodFx Tips because you subscribed through your MoodFx account at www.MoodFx.ca.  To unsubscribe to these Tips and other MoodFx alerts, such as Mood Check and Appointment reminders, simply sign in to your MoodFx account at www.MoodFx.ca and go to the Alerts page.  There, you can select whether you wish to subscribe or unsubscribe to any and all notifications.  If you are having difficulty, you can also email info@MoodFx.ca for assistance.
Check out a free webinar: Cognition in Mood Disorders


Are troubles with concentration, memory, or planning a major part of your depression or anxiety? You might want to check out this free webinar from the CREST.BD Bipolar Wellness Centre on cognition in mood disorders, which includes and tips and resources to help you manage and improve cognitive symptoms.
Check it out below:
Note: Although bipolar depression and other mood disorders such as major depression (sometimes called unipolar depression) share a lot in common, they also have some important differences. For example, bipolar depression is often treated with different medications than other kinds of depression.  Some of the information in this video therefore applies specifically to bipolar disorder and bipolar depression.  If you have any questions about the information provided in this video, your symptoms, or your treatment, please consult your family doctor or other health care provider.
If you want to learn more, you can find lots of other cognition resources on the CREST.BD Wellness website.

---
BD Wellness Centre | Cognition, Quality of Life, & Self-Management Strategies


The Collaborative Research Team for Psychosocial Issues in Bipolar Disorder (CREST.BD), a research team based at the University of British Columbia, provides a free, online Wellness Centre for people with experiences of Bipolar Disorder.  Bipolar Disorder, also called bipolar depression, involves periods of low mood/depression as well as periods of elevated mood, known as mania.
The Wellness Centre contains self-management strategies and resources for 14 different areas of life (e.g., Sleep, Relationships, Self-esteem, Identity, etc.) important to people on the bipolar spectrum.
Many of the self-management strategies and resources available through the Wellness Centre can be helpful for people with unipolar depression, so this week, we highlight their tips and strategies for self-management and quality-of-life for cognitive symptoms.   Check it out here: Quality of Life Areas – Cognition.
They also link to external resources, such as:
CogniFit: an online cognitive training program provides tools to measure cognitive skills, and build on these skills through entertaining games and tracking progress; and
Lumosity: a similar online cognitive training website using interactive games to "train memory and attention" through personalized training programs.
You can read and write reviews of the tools and resources you've tried so other users will know which ones might be helpful, or not.
Check out the entire page at: http://www.bdwellness.com/Quality-of-Life-Areas/Cognition.
---
This week, try some cognitive strategies for depression
Depression can actually change your ability to think. It can impair attention and memory, as well as the ability to process information and make decisions. For some people, it also affects cognitive flexibility (the ability to adapt goals and strategies to changing situations) and executive functioning (the ability to take all the steps to get something done).
The good news is that with proper treatment, the cognitive effects of depression improve for most people.  With cognitive therapy, for example, a person learns to recognize and correct negative automatic thoughts. Over time, people can uncover and correct deeply held but false beliefs that can contribute to depression.
Check out the Cognitive Therapy for Depression webpage for more information!
---
This week, try exercise to improve your cognition
Exercise is beneficial for us in a multitude of ways, improving our moods, our sleep, and of course our cardiovascular and overall physical health.  But did you know that exercise has also been shown to have beneficial effects for our thinking?
The best kinds of brain-boosting exercise are "rich" activities that combine both aerobics and strength training–think hiking with a backpack, rock climbing, yoga, or swimming.
And in some ways, less is more: intense workouts running over an hour can lead to dehydration and over-fatigue, both of which have a negative impact on cognition.  Eat enough nutritious foods and stay hydrated to avoid these negative effects.
This weekend, try to set aside an hour or two to do an active activity you enjoy.
Read more on the link between exercise and cognition:
Harvard Health Publishing – Regular exercise changes the brain to improve memory, thinking skills
Medscape Article – The Influence of Exercise on Cognitive Abilities
---
Tips for multitasking, thinking, and working better


This week, we're sharing some tips for multitasking, thinking, and working better from Dr. Thara Vayali in her article Stress and the Multi-Tasking Brain.
Getting ready for work, listening to the news, making a mental list of things to do for the day, checking emails, tidying up–multitasking has become a regular part of our daily lives.  Multitasking, which involves switching your attention between several important tasks at once, is often a more stressful way to work and get things done. We can usually accomplish more by allowing for periods of more focused work, where we can concentrate deeply on just one task at a time.  However, when multitasking is unavoidable, the following tips can help:
[If you have a billion pressing things to do], get it all out on a whiteboard or paper or index cards that you can see regularly. This isn't a list, it's a brain dump.
Consistently misplacing things? Keep regularly used objects in the same space. Label irregularly used items. Use muscle memory.
Trying to remember to do that one thing today? Place a reminder object or note near the door, or a place where you will look.
For clothes, events and meals, make a choice once and stick with it for a week, a month, or a season.
At work, choose to block out alerts and other communications while you focus on a task for a given amount of time.
Fore more information on the different ways our brains switch between work modes and tips for working smarter, check out the entire article here.
---
Strategies for managing cognitive difficulties, from CREST.BD


If you find you your usual ability to think, concentrate, make decisions, plan, and remember information is affected by your depression, you aren't alone.  The good news is that there are at least 3 evidence-based approaches to help manage cognitive difficulties, which you can try on your own or with your health care provider.  These include:
Remediation Techniques: Remediation techniques are drills and exercises designed to improve cognitive difficulties by directly practicing a cognitive skill. These exercises may be done with paper-and-pencil or be computerized/online.
Compensatory Strategies:  Rather than boosting cognitive skills directly, compensatory strategies focus on using a person's cognitive strengths to make up for areas in which they might be having difficulty.  These strategies involve recognizing your strengths and how you like to learn. One example is using mnemonic (memory) devices and tricks (relying on creativity and verbal memory) to remember other information, such as a to-do list.
Adaptive Approaches: Finally, adaptive approaches focus on making changes in one's environment, or leveraging resources in the environment, also helping to compensate for certain cognitive difficulties.  A simple example is keeping lists (either on paper or electronically, such as notes in your cellphone) for daily to-do tasks, shopping, or reminders.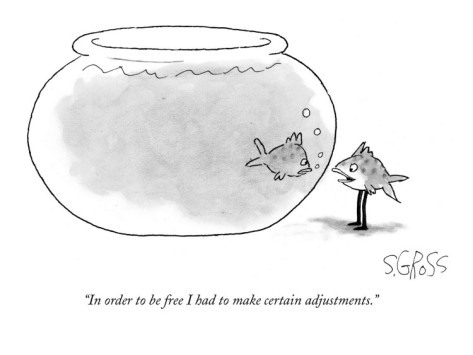 To read more about these approaches and how to implement them, check out the Bipolar Wellness Centre's section on cognition in Mood Disorders and how you can take action: http://www.bdwellness.com/Quality-of-Life-Areas/Cognition

---
Tips for dealing with cognitive difficulties, from the American Psychiatric Association
This week, check out these 7 tips for dealing with common cognitive symptoms of depression, from the public blog of the American Psychiatric Association.
---
Are you getting the most out of MoodFx?  Check out what you might be missing!
MoodFx helps you track your symptoms of depression and anxiety, but it's more than just a mood tracker.  Find out about some of the MoodFx features you might be missing.
Track your work performance
If you are currently working or are self-employed, don't forget that you can track your work performance.

If you have recently started a new job or returned to work after a period of absence, make sure you answer "yes" when MoodFx asks if your work or leave situation has changed since your last visit (this occurs at the start of every Mood Check).  This will prompt MoodFx to start tracking your work functioning.
Watch our instructional video, Check My Mood & Share my Results, for more information: https://www.youtube.com/watch?v=K8g46ePf7fI
(Click to enlarge.)
The LEAPS questionnaire, shown above, assesses your work functioning.
Set up reminders

Use Alerts to remember your appointments and your regular mood checks.
Access the FAQ and Resources Pages
The FAQ has answers to lots of common questions, not just about how to use MoodFx but also about depression, anxiety, and what you can expect with treatment.
MoodFx also contains lots of information about other free, online resources that might also be helpful to you.  These include interactive, self-guided Cognitive Behavioural Therapy websites that you can work through at your own pace.  Find them on the Resources page.
Use MoodFx with your family doctor
Finally, MoodFx can help you work with your family doctor or other health professional.  Tracking your symptoms and functioning with MoodFx's scientifically valid and clinically useful questionnaires can help you get the best treatment possible.
As always, if you have any questions or feedback about MoodFx, don't hesitate to contact us, at: info@moodfx.ca.
---
Tips for sharpening your learning & memory from HelpGuide.org


HelpGuide.org, a non-profit resource with information about many topics relating to mental health and wellness, has a round-up of helpful tips for improving your thinking skills, especially your learning and memory:
Don't skimp on exercise or sleep
Make time for friends and fun
Keep stress in check
Eat a brain-boosting diet
Give your brain a workout
Try mnemonic devices and memorization
Try strategies to enhance your ability to learn
Access further help & resources for improving your memory
Read more on these tips and how to implement them in your life.
---
Strategies for coping with cognitive symptoms of depression & anxiety
Cognitive symptoms of depression and anxiety vary from person to person, but often include:
difficulties with concentrating or paying attention
trouble remembering or learning new things
difficulties making decisions, planning, or solving problems
feeling like your thoughts are slowed down
difficulties expressing your thoughts with words.
Here are some strategies you can try to deal with those challenges that apply to you. Keep using the strategies that work best, and brainstorm your own.
difficulties concentrating or paying attention

When your attention or your thoughts wander, try taking a short break: take a few deep breaths, stretch, or going for a short walk outside. Don't be afraid to take breaks when you aren't able to focus; they will help you be more productive and effective in the long run.
Give yourself plenty of time to tackle challenging tasks, such as studying for a test or completing a big work assignment. Seek out accommodation ahead of time if you think you might not be able to meet a deadline.
Try to break large, daunting tasks into smaller ones you can complete in shorter blocks of time over several days instead of all at once. For example, rather than plan to "clean your apartment this weekend," schedule to tackle one room or even one task per room every few days.
Remain well-rested by getting adequate sleep each night. If you are having difficulties falling or staying asleep, talk to your doctor about strategies and other ways you can get the sleep you need.
trouble remembering or learning new things

Try keeping a small notebook (or use your smart phone, if you have one) where you can record new information and other points to remember throughout your day. At the end of each day, take 5 minutes to review your notes and transfer them to a calendar, to-do list, or other permanent location so you won't lose the information. Start a new page in your notebook each day as needed.
difficulties making decisions, planning, or solving problems

If you are comfortable, you might want to ask for specific supports from family, friends, or coworkers while you are having difficulties making decisions, planning, or solving problems. For example, you might ask your supervisor to help you prioritize your workload or break down a large project into smaller steps, or ask a partner or friend to help you make and follow a weekly cleaning schedule or meal plan.
If possible, you might decide to postpone making big or important decisions when you are working through a moderate or severe depressive or anxious episode. Depression and anxiety can be overwhelming, and many people see their situations differently once their symptoms have improved.
feeling like your thoughts are slowed down, difficulties expressing your thoughts with words

If you are comfortable, let trusted family and friends know when you are struggling to follow conversations, express yourself, or otherwise communicate effectively. This can take the pressure off and help them understand what you're experiencing.
---
The importance of cognitive symptoms of depression
Clinical depression is an illness that involves more than just low mood and sadness. It is a medical condition with several emotional, physical, behavioural, and cognitive symptoms, including:
Emotional symptoms: sadness and low mood, loss of interest or pleasure in activities, irritability, guilt or feelings of worthlessness, emotional numbing
Physical symptoms: changes in sleep, such as trouble falling or staying asleep or oversleeping, changes in appetite, weight loss or gain, fatigue, low energy, and body aches and pains
Behavioural symptoms: avoiding family friends, crying, stopping usual activities such as daily routines, exercise, and self-care, increased use of alcohol or drugs
Cognitive symptoms: difficulties concentrating or paying attention, trouble remembering or learning new things, difficulties making decisions, planning, or solving problems, feeling like your thoughts are slowed down
Cognitive symptoms of depression often receive less attention than the emotional and physical symptoms of this difficult illness, despite their prevalence and potential for negative impact on daily life and functioning.
Fortunately, people usually experience improvements in the "brain fog" of depression as other symptoms improve with treatment.  If you have concerns about changes in your concentration, memory, decision-making, planning or problem-solving skills, you should discuss these changes with your doctor or other health care provider.
Save
Save
Save
Save
Save